Life Coaching
(Eldercare: see Care Coaching)
Do you need someone to whom you can express your thoughts and who can make more sense out of them than you can? Someone that leaves you feeling… "I see it all clearly now; I can take it from here."
Do you need a Coach?
I do ......
Having worked for many years with people with life challenges I created the Five Steps to Feeling Alive, based on ancient principals. We all know them, but we seem to keep forgetting them because we are so wrapped up in our daily life.
Customers say I am a living example of what I teach. They tell me that my joy for life has inspired many people. That does not mean that my life is 'perfect.' Just like everybody I need to practice what I preach.
Call me for a free coaching session of 30 minutes.
Life is okay; if we allow it to be that way.
---------------------------------------
To talk by telephone, please call
425-828-6774
or via Skype: FeelingAliveLifeCoach

FEELING ALIVE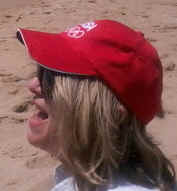 Testimonials
"When I got sick, ANKE guided me through the labyrinth of confusion and always insisted on taking my 'Two Cups of Joy a Day' despite everything. She never stopped believing in me."
"Anke knows how to cut through to the basics issues. She taught me how to stay focused on my strong points and how to improve my weaker points in the process. I can continue now!
"I first needed to see what I was really doing before I could change my condition. ANKE helped me to see this in her own subtle way. She hits the nail on the head. She is able to see the big picture and keep things in perspective."